TFI Polypropylene Fume Scrubbers
Polypropylene and PVC Inline® Fume Scrubbers
TFI/Inline Design VS Series Fume Scrubbers in Polypropylene or PVC are designed for laboratories and any point of use application that requires removal of acid vapors from exhausted air. They perform exceptionally under the most demanding corrosive environmental conditions.
The VS Series Scrubber is a compact vertical Venturi unit designed to be installed indoors directly above an individual hood or equipment that is producing harmful vapors.
Inline Scrubber benefits:
Highly effective with all water soluble acids
No moving parts to wear and/or replace
Low water consumption at minimum 8 gallons per hour
Installs directly into existing ducting systems
Two hour average installation time with minimal tools
Allows you to isolate individual hoods or tanks that require pollution reduction
Low initial cost
Low operating cost
Uses no packing material to clog or replace
Water is the only scrubbing media required with many acid environments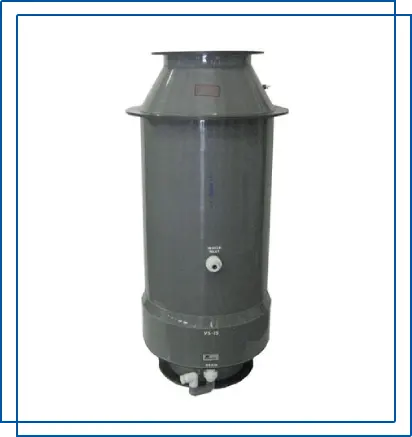 Polypropylene & PVC Ducting
TFI/Inline Design offers PVC ducting in 8", 10" and 12" diameters, as well as various standard parts such as elbows, couplings, etc. The use of PVC ducting protects the ventilation system from corrosion due to the presence of corrosive acid fumes. Along with the standard sizes, custom sizes can be manufactured to fit the needs of the project.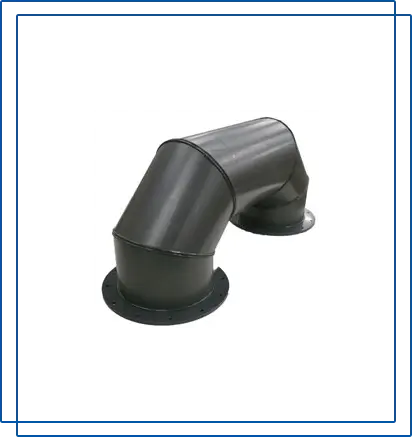 Exhaust Fans for Fume Scrubbers
TFI/Inline Design both manufactures and distributes exhaust fans that are fabricated using both PVC and polypropylene and are designed to work in corrosive environments.